Here are some of the websites that I have designed for people! (many including custom graphics)

After having a new website designed, you may be looking to find new ways for your readers to get to your newly created homepage. Many will tell you these days that the best way to do that is to create QR codes for people to scan with their cell phones that brings them, instantly, to your site. If you're asking, "What is QR code?", fear not, as there are many places online to teach you about this great new technology and to even get free QR codes and customize them to lead to your website.


This one I designed for Affordable Family Dentistry!: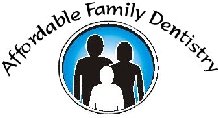 Affordable Family Dentistry


This one I designed for my Sweetie, Chuck!: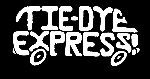 Tie Dye Express


This one I built for my wonderful friend and brother Zen Ken!:


Gentle Kharma


This one I built for my friends Allen and Beth! I designed the entire site from scratch, including all of the graphics. They no longer have the domain, so this is just an example to show what I can do.:


Phatty Festivals


This one I built for my friends Aiko and Jason! I designed all of the graphics (except the patchwork landscape - which Aiko made) They no longer have the domain, so this is just an "iframe" example to show that I can do it.:


Cosmic Peak


This one I designed for my beloved Brian and friend Matt (and maintained). Brian asked that Matt and I continue on in his memory. I was also a promoter/roadie for this company!:



Liquidity Productions


This one I designed for a dear friend and maintained for a long time. (of course, if I knew of any shows he may be doing, I would post them. :)
It is a great example of my creativity.:

Liquid Karma Lightshow


This is one that I'm working on for a best friend...as soon as she gives me the rest of the info! :)

Heidi the sound engineer



I can create almost anything one would want, at very affordable rates! Just contact me, and let me know what you have in mind, and I can give you a quote!
I can make an assortment of styles, and I can provide cross platform browser compatibility with Opera, FireFox, AOL and IE. (and Netscape with static pages) I can also set up many SQL/PHP database programs and message board applications among others, so call or email me!
My email is webmistress@tiedyequeen.com or my number is 1-573-442-5791. Business hours are 8:30 AM to 7PM Central time, US. (I work from my home)

Or Here is a handy form to order a standard six page web site right away for my low price of $600 USD (including setting up 3 email addresses) There is a comment box to add color choices and preferred domain name request:
Tie Dye Queen is a member of




Tie Dye Shop | Order Info | Web Design Services | Testimonials | Webrings and Affiliations | Links | Gallery | History | Guest book | Home | Add Your Link!| Events|Contact Info